SELF REFLECTION WORKSHOP TOOLKIT – SELF REFLECTION WORKSHOP TOOLKIT – SELF REFLECTION WORKSHOP TOOLKIT – SELF REFLECTION WORKSHOP TOOLKIT – SELF REFLECTION WORKSHOP TOOLKIT – SELF REFLECTION WORKSHOP TOOLKIT – SELF REFLECTION WORKSHOP TOOLKIT
About The Workshop

This workshop is intended to provide space about honest self analysis and appreciation to promote growth and healing. Utilize this toolkit whenever you feel the need to reset and connect with yourself. Throughout this process you will be asked to answer questions relating to identity and mindfulness. It will require vulnerability and truth. This process will lead to a pattern making exercise and paper weaving piece.
Materials Needed
1. Sheets of 8.5 x 11 sized paper (different colors encouraged)
2. Drawing materials (markers, paint, oil pastels, pens etc.)
3. Optional: Scrap textiles and fabric materials
4. Old magazines (or access to printer) for imagery
5. Scissors or an exacto knife
6. Tape or glue
How to Paper Weave

Library Archive︎︎︎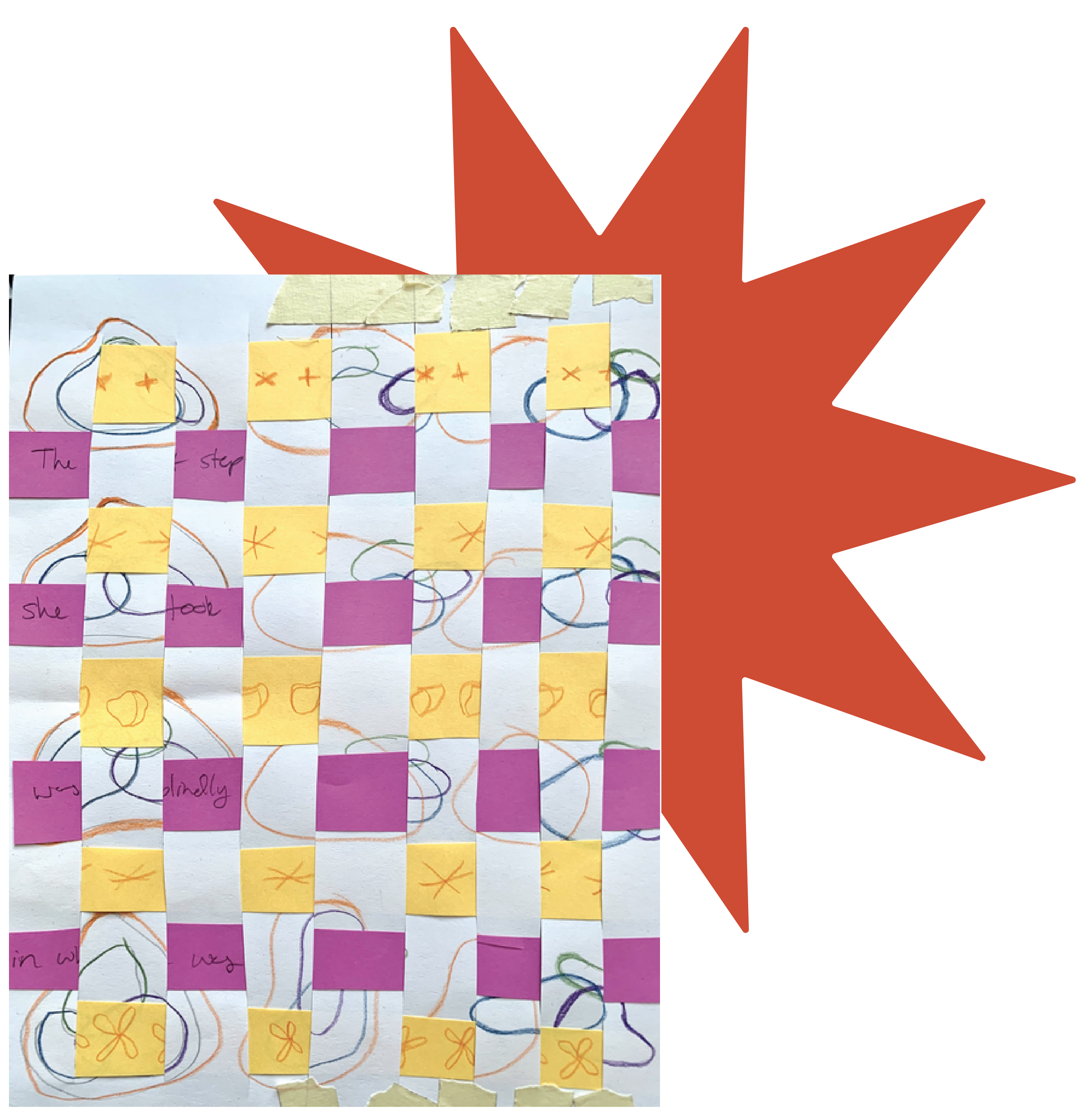 This workshop is apart of an investigation on how white supremacy has conditioned us to compartmentalize ourselves for the sake of learning in American education. Due to ideologies like modernity, and the expectation of machine-like learning, we are indoctrinated to think of learning as an acquisitional task. We are rarely given the space to process the information we have obtained and reflect on what that means to us in order to make greater connections. Inspired by the curriculum of Freedom Schools, the workshop questionnaires are meant to encourage critical thinking and self analysis in hopes of feeling more centered with your own being at that current moment.